"Tell me and I will forget. Teach me and I may remember. Involve me and I will understand."
Benjamin Franklin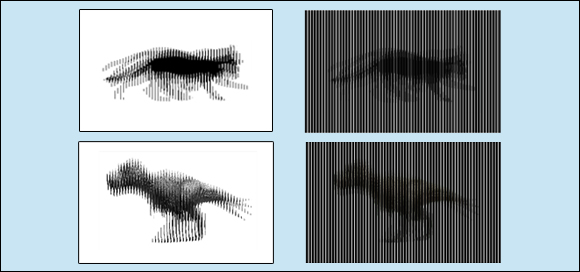 Animated Collectible Cards
To provide an incentive for children to continue reporting throughout the summer, a series of animated collectible cards was created. The program was implemented by 11 other branches. They continue to be used as a giveaway during library visits and other opportunities to promote the library.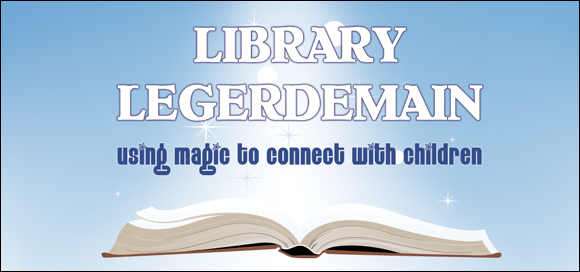 Like many young boys, I developed a great love of magic and would perform for family and friends. Many years later, while enrolled in the MLIS program, my interest in magic was renewed. As I began to read more widely, it became apparent that there was an opportunity to create magic specifically for libraries to promote literacy and library resources. Following a year that involved writing, photographing, designing and producing the book, Library Legerdemain was complete.
Branch Programming
Select any image to view a larger version.
Community Outreach
Select any image to view a larger version.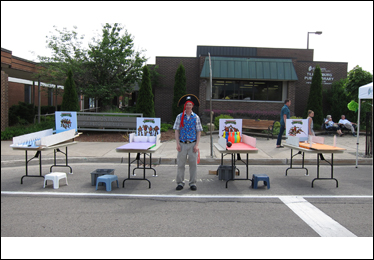 My midway games set up outside the library for the Turtlefest block party. For more information see the projects section.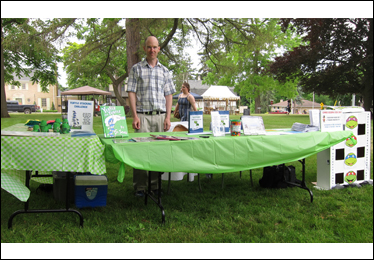 A "Fun on the Lawn" exhibit of summer reading club materials, activities and contests at Annandale National Historic site.
Posters
Promotional material I have created in Photoshop.
Select any image to view a larger version.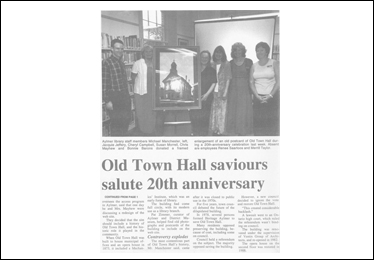 Researched and wrote a history of the Aylmer Old Town Hall documenting the building's renovation and participated in a launch event recognizing the 20th anniversary of the opening of the Aylmer Public Library.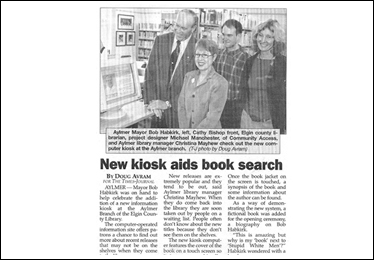 Designed a touch-screen new book display to celebrate Ontario Public Library Week. This was a concept for replacing the library's static display with something that would provide more information. Titles appeared on the screen and when touched a new page would appear with additional information.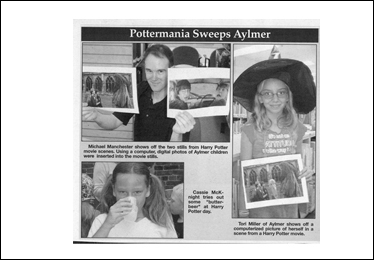 Conceived a Harry Potter day activity that digitally photographed participants and inserted them into a scene from the movie.
I'm A Children's Librarian
A musical puppet show about acclaimed Canadian children's librarian Lillian H. Smith was conceived to bring awareness to her career. Two promotional songs were written and produced with the assistance of composer Adrian Ellis and singer J.M. Frey. This first song is about Smith's inspiration to build a library for children in Toronto.
A second promotional song about Lillian H. Smith described her attempt to create a method of cataloging books. She was dissatisfied with the Dewey decimal system.
Filmed on location in Niagara Falls, Ontario, Canada.
Based on the novel by Andrew Clements.
My appearance as Peter Rabbit at an anniversary celebration.
I have experience doing voice work and volunteered to write and record a radio spot to promote March Break programming. The station chose the background music and sound effects.
Feedback
Select any image to view a larger version.